In Hawaii they say Aloha. In the Philippines we say Mabuhay. It is a warm welcome from a truly sincere and hospitable people. Filipinos are a sociable group with strong family ties. So join us and share the joy and togetherness that is the Filipino Association of Greater Kansas City!
Documentary Team Seeking Filipino Families to Interview
Posted February 8

A local team of filmmakers are preparing for a new documentary series titled Your Fellow Americans. The series will be an ongoing discussion of race, culture, immigration, and The American Dream at the turn of the 21st century. For the first round of discussions, the filmmakers are seeking local Filipino families to participate in an evening of conversation.

To "participate" would mean that, after meeting with the families to make certain that they are fully comfortable with the project, the producers would spend an evening filming at the families' homes as they share a meal around the dinner table. During the evening, the producers would ask the family members questions about:
their American experience.
their experience as Filipino-Americans.
any racism or prejudice that they've experienced.
what being Filipino means to them and what being an American means to them.
what, if anything, they wish non-Filipino Americans understood or knew about their culture.
Interested individuals should contact:
Christopher Cook at contact@yourfellowamericans.com / 816-399-3700 or
Edward Tumanut at etumanut@filipino-association.org / 816-699-6523.
Greetings from the President
Posted January 2

Happy New Year - hope you've had a joyous holiday season! I'm excited to be serving as your new Filipino Association president for 2014.

For better accessibility/convenience (and in a break from tradition), we will move our General Monthly Meetings to first Thursdays instead of Fridays, and earlier in time.

The coming days and weeks will be busy as I work with others to set forth planning and programming for the coming year, so please stay tuned for further announcements. As many committees have yet to be set, now is a great time to become engaged and involved! Please consider coming to the meeting, or contact me with your interests. Let's all look forward to making this a more diverse, active, and ambitious community!

Edward Tumanut
President, Filipino Association of Greater Kansas City

Typhoon Haiyan Relief Benefit Concert
Posted November 27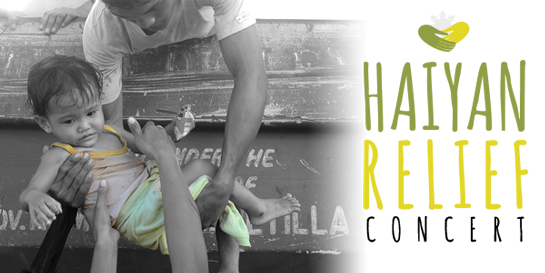 Show your support for those most in need! The Filipino Association, in cooperation with Rockhurst High School, will have a concert on Sunday, December 8, 6-8 PM at the Rose Theater in Rockhurst HS (MAP). This event benefits those affected by Typhoon Haiyan in the Philippines, and will feature performances by local artists and musicians. It is sure to be an entertaining and engaging program.
Admission is by donation only – one ticket will be issued per donation receipt.*  Suggested levels are $10, $25, and $50. Children 12 and under are free. REGISTER ONLINE or at the door. Doors open at 5:30 PM. Proceeds will go to a planned medical mission to the Philippines in January; and to Gawad Kalinga, a Philippine based movement that aims to end poverty through community building. More...